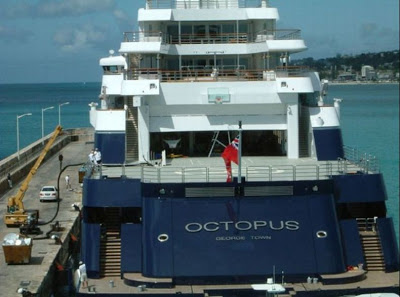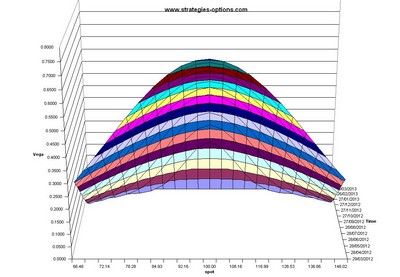 Keep in mind that the structures mentioned in this post aren't the only ones out there. While a matrix organizational structure might not be right for your company — at least for now — there are others to consider. Matrix organizational structures were designed to help companies complete large, complicated projects. The kind that requires them to efficiently process immense volumes of information and deploy specialized knowledge on a short timetable.
Matrix organizational structures can greatly benefit the companies using them. They can also harm a business when not implemented or monitored properly. The best project managers in the world are only valuable to an organization when they're working on projects. If a company doesn't have enough projects to keep the PM busy… Well you can see how money is quickly wasted. For example, a company might have different departments for IT, marketing, human resources, etc.
For example, team members working in IT report to the IT department head. The IT department head reports to the vice president of their division. However, a matrix structure is not suitable for a fixed business environment. For example, organizations with production operations don't typically require changes to their processes, so they should adopt a functional structure. A functional structure's rigidity makes changing workflow or procedure difficult. Organizations using functional structures face challenges with in-house projects.
Workers who are unsure when they may return to their regular tasks may find themselves in uncertainty and conflict. This structure is also problematic if a particular employee's abilities are crucial to the company's purpose or vision for a given role. Sharing this person's knowledge may lower their overall effectiveness and degrade their capabilities. Traditional hierarchical models have been in use for millennia because they provide a straightforward framework for reporting. Supervisors benefit from knowing exactly who their direct subordinates are and their day-to-day tasks.
Project management structure refers to the layout of how a business is organized to complete the work of a project. These organizational structures include leadership and direction from both project managers and functional managers. A project manager manages a project for a specified duration based on expertise but does not have authority in the chain of command within an organization. A functional manager is given authority in the chain of command and generally overlooks a department.
Matrix organizational structures were first developed in the aerospace industry in the U.S. as projects grew in complexity during the mid-century. Until that point, they had been using a single hierarchical organization, which was fine when there was only one very large project. Team members can feel the strain of working in a matrix organizational structure, in that their workload can be heavy.
Overworking the best employees can drive them to seek employment elsewhere. Project supervision suffers when there is discord in the ranks of management. Some employees like sowing disagreement between two bosses because it provides more autonomy.
Empathy enables leaders to build a better understanding of their team's perspective and the mindset of their customers. When priorities in a matrix cross, as they often do, an effective leader needs to approach the conflict from multiple viewpoints. It's about making sure that you understand what is important to the customer and working to exceed those expectations to deepen and strengthen the relationship. The matrix organization can add fluidity and collaboration to the enterprise that should be used to benefit your customers. This can be defined as the ability to understand and control/manage your emotions and reactions.
A functional manager is given authority in an organization and generally overlooks a department or area of that organization. A functional manager has a position within the chain of command of the organization. A weak matrix organizational structure shares characteristics of a functional organizational structure. In a matrix organizational structure, the authority of a functional manager flows downwards, while the influence of the project manager flows horizontally. High-level management provides a motivational atmosphere within the organization. It takes suggestions, information, ideas from functional and project managers before making the commitment of members to finish the given work within the given standards and time.
Collaboration
Projectized and functional structures represent two extreme points of a string, while the matrix organizational structure is balanced. In contrast, Businesses are divided into smaller groups or departments in a functional organizational structure by their tasks and skill sets. At the same time, In a matrix organization, teams are organized into various leadership levels. The matrix structure came about as a business response to the rise of large-scale projects. They needed fast-track technology applications and required the ability to process great amounts of data in an efficient manner. Project organization was needed to respond quickly to interdisciplinary needs, without upsetting the functional organizational structures already in place.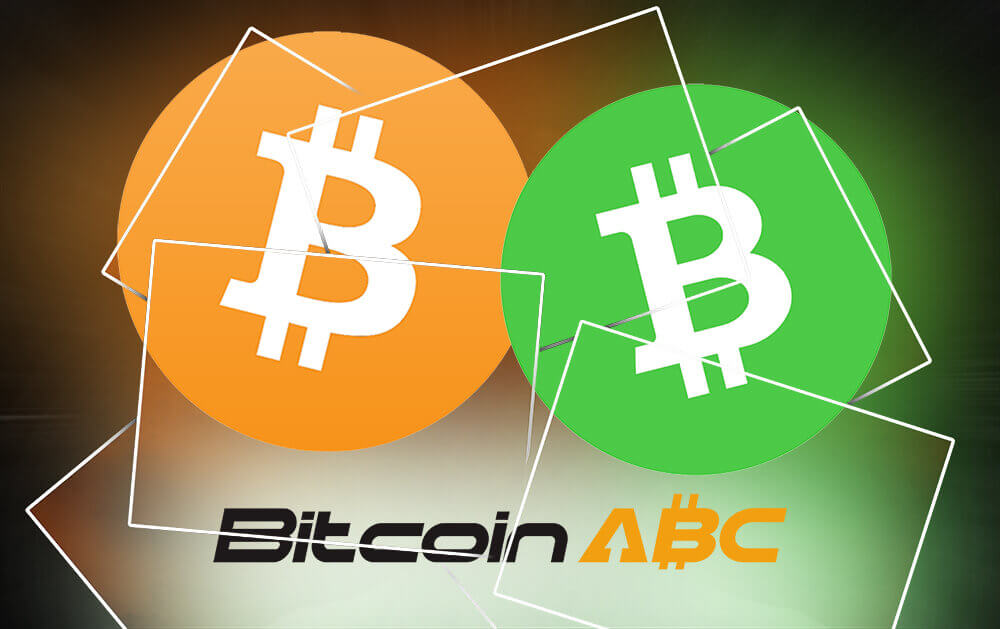 When businesses create departments for specified tasks, such as sales and accounting, they use the functional structure. Each of these departments is led by a supervisor who has a certain expertise in that area or a functional manager, so the project manager isn't given much authority. This structure matrix organization are really a combination of the is beneficial as it allows workers with similar skills to collaborate. It works best for projects that require specialized workers or experts but don't require a project manager to oversee the work. A disadvantage may be miscommunication between different departments since they work separately.
Not only does this make employees much more valuable to their organizations, it will also increase their job satisfaction. The project manager has the least decision-making authority in a weak matrix compared to the other matrix management types. Since the department head controls the project's budget and deadline, the matrix gets weaker when the project manager has minimal influence over the project. This matrix requires the project manager to speak with each functional manager.
It's also harder to quantify your employee's performance when they're performing different roles across different projects. This makes it difficult to pick out the people worth fast-tracing up the corporate ladder or the staff who need extra support. By definition, a matrix organization is a business that has organized its employees in whatever way gets the most from their talents. If they get it right, this makes them more efficient, better at quickly adapting to the demands of the market, and more effective at achieving their goals than their competition. Some of the world's most successful companies are matrix organizations.
Advantages of the matrix organization structure
By allotting their staff to various project segments, the functional manager has the responsibility for all technical decisions. This form is ideally suited for companies, such as constructions that are project-driven. Project managers and department heads have equal power in a balanced matrix, and team members report to both parties.
A common complaint about a matrix structure is that it increases upward reporting and slows decision making. The opposite should be true in a well-functioning matrix because it pushes operational decision making down in a controlled way. It is up to the higher levels to refuse unwarranted upward escalation of trade-offs and conflicts. Reporting to a department manager functions similarly to a traditional work structure.
Employees of a matrix organization will often find themselves working within departments they would be an outsider from in a functional organization. For example, a member of the sales team might straddle both outgoing sales calls and incoming customer support on a specific project. Plus, the functional departments have highly skilled people, and those people are available to help the project team if needed. This creates a pool of valuable resources that can be dipped into and provides more flexibility to resolve issues without having to source new resources. Because the team members in a matrix organization report to more than one manager and could be performing more than one role, it can be hard to gauge an employee's contribution to a project. It is modeled after the military, and control of the business is centralized.
And that confusion can lead to conflict if resources are hard to come by and competing managers are fighting for them.
With this strategy, most firms have two independent chains of command, which means that each supervisor must be on the same page with other parties to ensure maximum productivity.
Reporting to a department manager functions similarly to a traditional work structure.
The matrix organization has proved an effective training ground for prospective managers.
The conventional chain of command might not work well in such situations. Matrix organizational structures may lead to a dramatic increase in the workload of the ordinary employee. A higher workload may lead to a decrease in work satisfaction, increased staff turnover, and a rise in stress and burnout. Due to their experience and expertise, team members often get tasks above and beyond their normal work obligations. We've cleared the air about the fab matrix organizational structure for you and tried to explain how you can make it work well when working on complex projects. The matrix structure is a composite of the projectized and functional structure.
The idea of reporting to multiple leaders improves collaboration, makes employees more engaged, sparks creativity, eliminates overhead costs, and results in delivering better solutions. You can see that various team members (brand specialist, blog manager, video producer, etc.) report to department managers and a project manager two. Employees may report to several managers in an organization with a matrix structure.
The moral of an employee is high as he is simultaneously working on different projects. The diversity in work culture leads to the overall development as every employee has to work with a different set of work as well as functions. Next, check out this exploration of leadership vs. management and this list of manager books. Contributors are more likely to invest time and energy when certain they will not be left holding the bag after the project finishes. With this structure, one can expect the quality and quantity of work to improve with time.
Strong Matrix
Roles and responsibilities should be clear and communicated to employees to avoid confusion. We've created a new place where questions are at the center of learning. An organization's structure has a huge impact on how successful it's likely to be. Apart from formal relationships, informal ones also arise which create problems of co-ordination. Collaboration involves being flexible, putting the collective needs of the group ahead of your own, and cooperating with others to achieve results positively.
Why do we use matrix organizational structures?
Finally, there's the overall expense of the matrix organizational structure. This goes beyond having multiple managers but also the added expense of keeping on resources that might not be used all the time. The project manager in a strong matrix organisation has equal or greater power than the functional manager. The project manager is in charge of the majority of the resources and work distribution. It will employ the best of both structures and management styles to strengthen strengths, and make up for weaknesses.
Free SWOT Analysis Templates and Examples
The project manager has varying levels of authority under the three different matrix management models. These management roles can be represented as a scale, with the department manager at one end and the project manager at the other. Just be sure to keep the structure's downsides in mind for the best chances of avoiding them. A matrix organization has more moving parts, which means it requires more middle managers to make work. This not only bloats your wage bill, but also adds extra layers of bureaucracy that can slow things down if you're not careful. So, be sure to work out whether switching to a matrix structure will save more time and money with this in mind when it's all said and done.